New York, 1835 – 1879, ?

Originally from New York, Samuel Frost Johnson was an academic painter who spent several years studying and exhibiting in Europe, notably in Düsseldorf (Germany), Antwerp (Belgium), Ecouen and Paris.
Between 1865 and 1869, as a student of Pierre Edouard Frère, he lived in Ecouen at 22 rue d'Ezanville and exhibited « Pomme de terre » at the Paris Salon of 1869.
His works « The Interior » and « The Dilemma » were painted in Ecouen. His signature (SF Johnson/Ecouen) is also found on three other genre paintings.
In the 1870s he returned to the United States where he became a professor of art and science at Fordham University and the Metropolitan Museum of Art in New York.
At the same time, he exhibited at the National Academy of Design and the Brooklyn Academy of Art.
He died in 1879 in an unknown location.​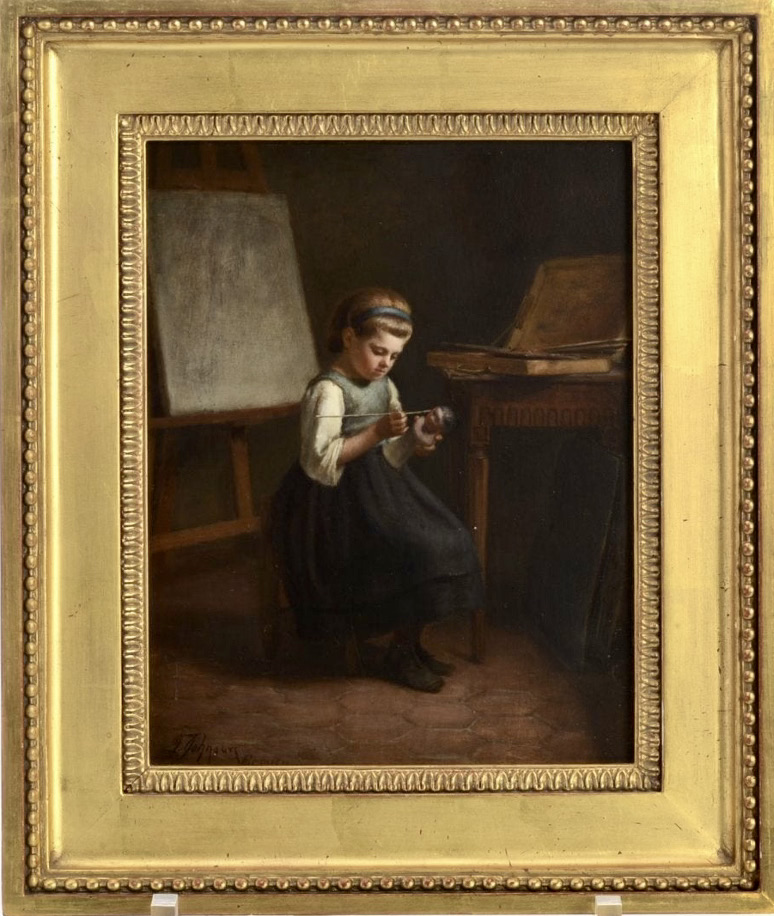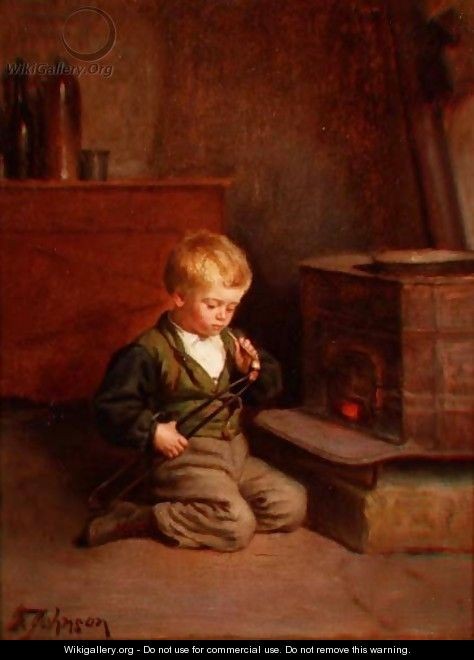 For further information, please read the book "L'Ecole d'Ecouen, une colonie de peintres au XIXe siècle" (bilingual French-English).