The woman's day.
On the occasion of the Women's Day, the municipality of Ecouen had the very good idea to paint in different places of the city the portraits of female personalities who have marked the town, in addition to photos of women of today.
We proposed two painters from our 19th century Ecouen School: Léonide Bourges, of whom we have just acquired a nice little painting (see our website) and Mary Cassatt, who made her debut with Pierre Edouard Frère and Paul Soyer in Ecouen. They were young then!
An excellent idea, which is also a mark of recognition for our association.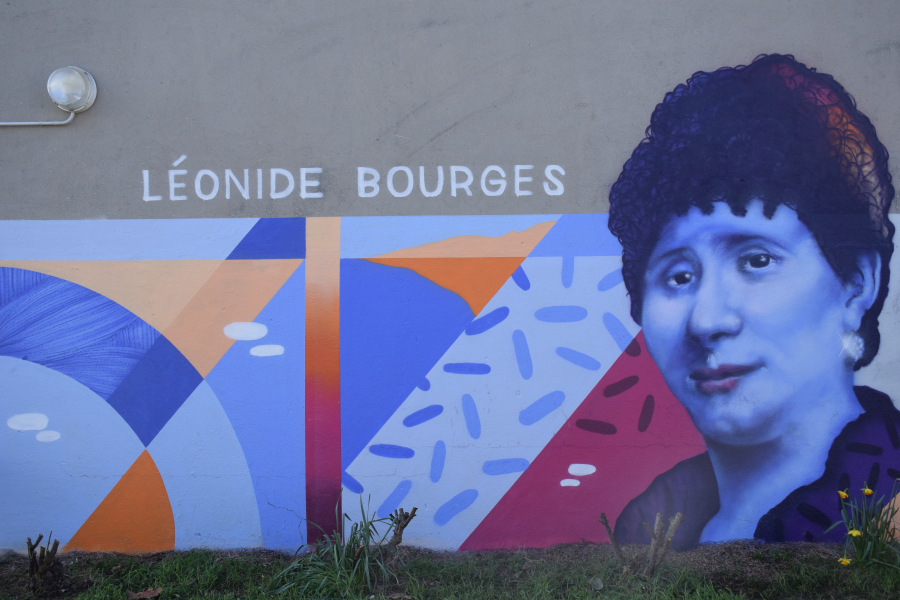 Léonide Bourges (1838-1909)
She came to take painting classes with Pierre Edouard Frère in Ecouen, where she was reported with her parents in 1850. She remained there until 1873. Two years earlier, she met Charles Daubigny, whom she joined in Auvers-sur-Oise. From then on, she abandoned genre painting for landscape. We owe her a set of etchings dedicated to Daubigny. She is buried not far from van Gogh.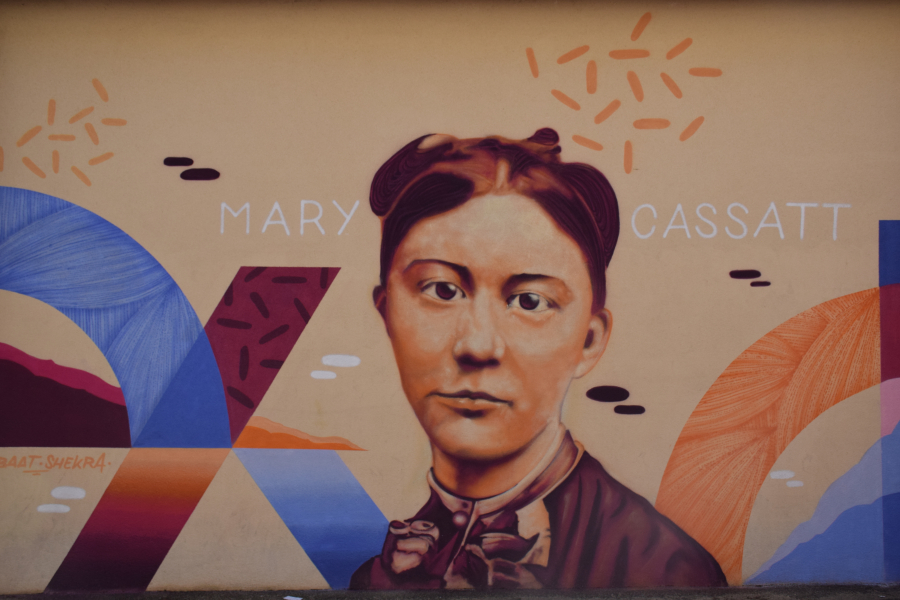 Mary Cassatt (1844-1926)
She arrived in Paris in 1851, after a tour of Europe, and chose Ecouen in 1867, with paul soyer as her teacher, to perfect her skills. It was there that she painted the picture « La Jeune fille à la mandoline » which opened the doors of the Paris Salon to her. Her meetings with Edgar Degas and his friends will influence her artistic career: she will become the greatest American impressionist painter. But she will remain faithful to France, since she is buried in the Oise.